HOSTEL :
There is a hostel and mess facilities for boys with nutritious diet for the best physical and mental development. The hostel campus also houses a spacious common room, dormitories and has 24 x 7 security and primary medical facility.
Sports complex : Full fledged and modern facilities of sports are set up on campus, with a range of sports for children to participate in, viz basket ball, cricket. Hockey, skating, table tennis, lawn tennis, badminton and more.
Infrastructure on 6.5 acres : Our campus is designed to enable children to learn and play in a free, healthy and hygienic environment. Large, well lit and ventilated classrooms, well equipped laboratories and library, computer room with the latest technology machines, a huge play ground, hostel, mess and much more make up our campus.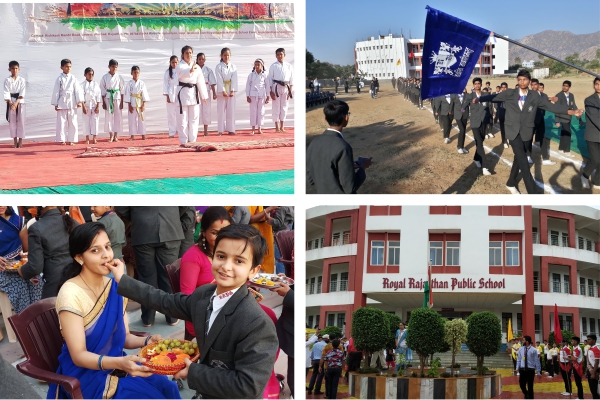 OTHER FACILITIES :
1. International Language Management (ILM)
2. Well equipped Science labs
(a). Physics Lab (b). Chemistry Lab (c). Biology Lab
3. Mathematics Lab
4. Computer lab
5. Smart Class Room
6. Music class
7. Transport Facility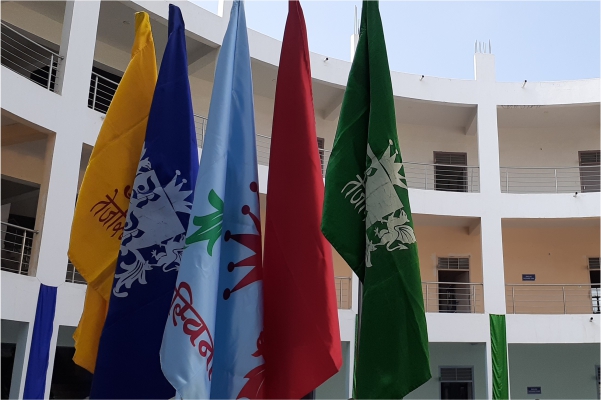 PERFORMING ARTS :
Yoga, Pranayam, meditation enriches the child by keeping body and mind healthy. It helps in concentration and academic related skills. Besides these, we have full-fledged facilities for pursuing performing arts like music, dance and theatre.
FACULTY DEVELOPMENT PROGRAMMES :
Renowned educationists and professional trainers empower the faculty with additional skills through seminars and workshops, and update them with the latest technological development in the field.
Parent training workshops: We are particularly keen on keeping a robust three way communication between teachers, parents and students. Through our special workshop for parents, we educate them for a better understanding of our experimental teaching methodologies and make them aware of the emotional needs of the child.
Making every child a champion: We follow a child centered, innovative, progressive pattern to train children. They study in an independent, stress free atmosphere based on the assumption that understanding is a fundamental requirement of all learning. The curriculum moulds the child to focus on social development to interact efficiently in a complex and changing world. As the standard academic pace gradually increases, we pay attention to students' intellectual, aesthetic, physical and cultural growth and academic challenges. Emphasis is laid on projects, field trips developments of positive attitude and healthy habits. Students are encouraged to be inquisitive, analytic and creative.